Massage Therapy in Mindarie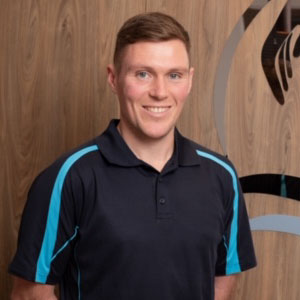 Adam Taylor – B.Sc. Exercise and Sports Science
Dip. Remedial Massage Therapy
Adam emigrated to Australia from England with his family in 2005 and has lived in Mindarie, Perth ever since.
After completing high school Adam was accepted into Edith Cowan University to undertake a Bachelor of Science (Exercise and Sports Science) degree. Learning more about sport, the human body, and the science that allows it to perform, was a huge influence for him choosing to study this course. Through this degree, Adam acquired valuable knowledge on human anatomy, physiology and biomechanics, sports injuries, rehabilitation, and preventative measures that allow optimal functioning of the human body.
Remedial massage has a number of benefits including, but not limited to;
Reducing headaches and migraines.
Increasing mobility.
Reducing muscle tension.
Improving circulation.
Increasing joint mobility and flexibility.
Improving recovery of soft tissue injuries.
Assisting in recovery from injury.
Assisting athletes and sports people to achieve their goals.
Massage Therapies Offered:
Remedial Massage may include the use of one or more techniques such as muscle energy techniques, myofascial release, and trigger point release to address client specific issues. This process can be painful at times, yet the effects may be lasting and profoundly transformative. Client feedback during the session is necessary.
Sports Massage is a form of bodywork geared toward participants in athletics. It is used to help prevent injuries, to prepare the body for athletic activity and maintain it in optimal condition, and to help athletes recover from workouts and injuries. Sports massage has three basic forms: pre-event massage, post-event massage, and maintenance massage.
Swedish Massage is a basic relaxing full body massage which may include a variety of massage strokes such as rolling, kneading, and percussion to help the body improve circulation. Swedish may also include range of motion stretching.
Deep Tissue Massage helps relieve severe tension in the deeper layers of muscle and the connective tissue or fascia. During this treatment, some stretching and some range of motion exercises may be included.
Kinesiology Taping is a definitive rehabilitative taping technique that is designed to facilitate the body's natural healing process while providing support and stability to muscles and joints without restricting the body's range of motion. This is often applied after extended soft tissue manipulation to prolong the benefits of manual therapy.
Dry Needling is an effective procedure to treat muscular pain and myofascial dysfunction. When a muscle containing trigger points is overactive, the body responds by sending pain signals to the brain. By performing a dry needling treatment, your therapist will use a fine filament needle to target the muscular trigger point which will relax the area, and in turn reduce the pain. The insertion of the needle into the tight and overactive muscle can cause muscle twitches or spasms which is an expected response.
---
Massage Mindarie | (08) 9301 2300